Articles
4 Ways AI-Powered marketing can skyrocket your business?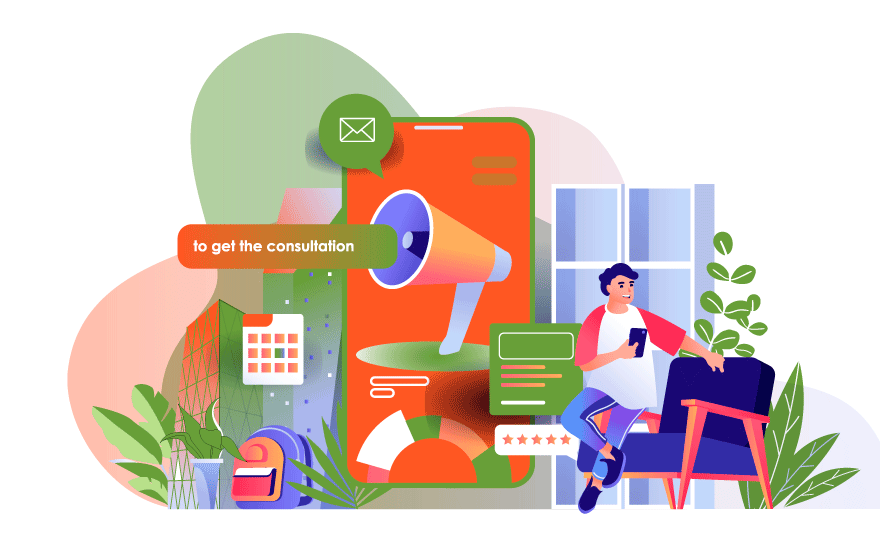 During the Marketing's Customer Experience Conference held in 2016, Christina Liam, Chief Marketing Officer in Residence, said:
"It is a time where profitability is a result of customer happiness. It is an age where the customers are the CEOs."
With these words, Liam highlighted the substantial shift occurring in the buyers'-seller relationship, in favor of the customers.
For instance, customers are today more connected than ever. Any experience with a product or a brand can be shared on social media, while customers' reviews and feedback are increasingly influencing online and in-store shopping. It is estimated that nearly 93% of all purchase decisions are now influenced by online reviews.
In this new relationship, a marketing campaign represents the privileged channel to reach out to consumers who, on the other hand, are acquiring more and more control over their customer journey. On this account, marketing strategies had to reinvent and change in order to meet the new consumers' behaviors and needs; and AI technologies have proved to be a strategic tool to achieve these goals.
The term 'AI' refers to different techniques and technologies which all involve computer intelligence and the simulation of the human mind in machines. In the field of digital marketing, AI translates into two main blocks: Machine Learning Techniques and AI Applications.
Machine learning uses algorithms and complex formulation to analyze and elaborate large datasets, creating patterns between historical data and future predictions. AI applications consist of different technologies that are able to perform tasks usually associated with human intelligence, as they can be considered more 'creative' – such as content generation, web design, interactions with the customer, and PPC ads.
4 Ways AI Can Benefit Marketing
Content generation, predictive analysis, PPC ads, web design, and ads generation are only a few of the possible applications for AI marketing. Let's take a look at how AI is extensively impacting marketing strategy.
Predictive Analysis: Know What Your Consumer Wants
Social media and the internet are like pools of data and information on the consumers' behavior and preferences. Every click and past choice, individual's online surfing and buying habits, can be useful for the enterprises and businesses aiming to increase their visibility while offering a customized experience.
However, considering the large amount of data collected, the human mind cannot analyze them easily. Using machine learning and big data analysis, AI is able to analyze these data providing businesses and enterprises with useful and smart insights on the consumer's past and future preferences.
In fact, data analysis, algorithms and models are important tools in predicting the consumers' future behaviors, and they can help marketing teams to redirect their strategy towards a specific product and a specific time.
More and more companies are already harnessing the power of AI to create a valid marketing strategy, and the results are already visible. It is estimated that companies with a clear marketing strategy based on predictive analytics are able to increase their revenue by 21% year-over-year, compared to an average of 12% for those which do not.
Content Generation
Content marketing leverages the potential of AI to generate and curate content to better engage the visitors of your website. The examples are several, ranging from blog content, and personal messaging to product recommendations.
AI can, thus, help in creating more relevant messages and targeting the right audience. This mechanism will benefit the brands and the consumers both, as the first one will see their revenues drive up for brands, and in turn, the customer will receive content tailored to their interests.
AD Personalization
Today, the great majority of digital advertising strategies are powered by AI-based systems and technologies. These technologies operate autonomously, without human intervention, offering the right advertisement to the customer.
In other words, AI technologies study the customer's preferences and behavior to create a personalized adv. If content does not raise the interest of the consumer, they simply close the window. If this happens, the advertisers lose money.
AI can be an important ally in avoiding this cycle by showing relevant content to relevant viewers.
Voice search and search marketing
Voice recognition allows machines to process, interpret, and respond to human language. In a consumer context, voice search and voice assistants make it easy to do business, as consumers can get quick and clear information they might need before the purchase. More global brands are progressively integrating voice assistants into their marketing strategy to connect with their consumers. For example, a voice assistant can investigate the consumers' preferences, needs, and what they are looking for; then it can provide them with information and suggestions about a suitable product.
According to Capgemini, 24% of internet users prefer using a personal assistant rather than visiting a website to interact with a company.
Better consumer experience, quick information, communication, and more consumer engagement, are only a few of the benefits voice assistants have to offer in digital marketing, and consumers appreciate these new modalities of interaction. For instance, Google reports that 27% of the online global population is using voice search on mobile, while more than 35 million consumers in the US are expected to shop using the voice search feature in 2020. This number is expected to further rise in the future.
Conclusion
Empathy, story-telling, and original ideas are all variables that AI cannot simulate, or at least not yet. The human touch in developing a marketing strategy is still something unique that relies on the human mind. However, no one knows what the future will bring in the realm of AI. What is clear is that AI technologies' applications have already reshaped the way marketing is done, AI has the potential to change and reshape a business economy too, improving its profitability and competitiveness.