Articles
Automated Data Labeling vs. Manual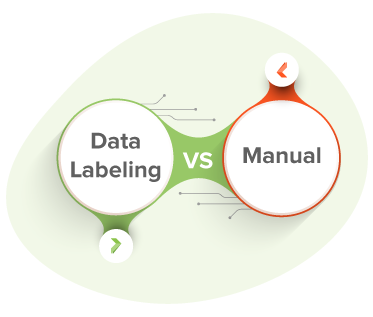 Automated Data Labeling vs. Manual: What's the Difference?
May 18, 2023
Data labeling is an important part of data science projects. If your project involves a lot of text, you must ensure that all the relevant information remains intact when converted into numbers and computer-readable data. Data labeling is also essential for training machine learning models and developing algorithms independently. What are some pros and cons of automated vs. manual data labeling?
Automated Data Labeling - What is it?
Automated data labeling is a process that uses computer algorithms to label data. It can label all kinds of data, including images, audio, and video. Automated data labeling has become popular in recent years because of its ability to scale quickly and efficiently without human intervention.

What are Some Pros of Automated Data Labeling?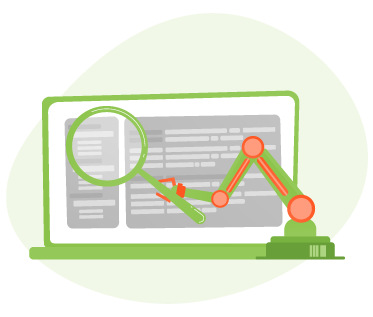 Speedy and Cost Saving
Automated data labeling is faster than manual labeling.
It's not just that automated data labeling is faster, though. It's also cheaper. When you use an automated tool for your labeling project, you'll save money because there are no salaries to pay for additional staff members, and there's less risk of error.
Improved Accuracy in Learning and Development
As you've likely noticed, we're big fans of machine learning. The technology has proven extremely useful in many applications and industries, including data labeling.
With automated data labeling software, you can expect the following:
Increased accuracy in learning and development. Automated labeling allows you to train models with higher precision than manual labeling would allow—and this means better predictions, training models that are more accurate than ever, and recommendations based on real-world analysis rather than guesswork or hunches (which is where most people fall short).
More Precise Outcomes
The more precise your outcome, the better. When working with automated data labeling, you can expect more accurate results and higher confidence in the data. It's also easier to predict outcomes with accurate labels on hand—your machine-learning model can make more accurate predictions about what will happen next if it has reliable information.
What are Some Cons of Automated Data Labeling?
Difficulties Labeling Data That is Not Visible
When you use automatic labeling, machine learning models are trained using the sample datasets that are readily available. However, unexpected or unprepared scenarios can be handled by human professionals.
What is Manual Data Labeling?
Manual data labeling is a labor-intensive process that requires people to label the data. Therefore, they need to be trained and have expertise in the field to label it. The main difference between manual and automated is that humans are involved in manual labeling, but computers are used for automated labeling.
What are Some Pros of Manual Data Labeling?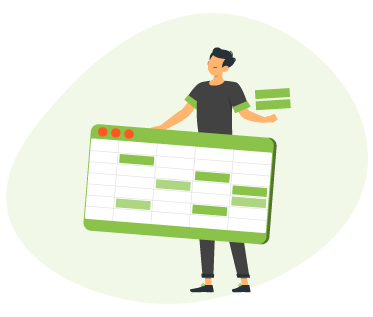 Easier to Modify
Manual labeling is more flexible. When you use manual labeling, you can add to your data set as needed and adjust it as new information becomes available. If a trend emerges in your data that wasn't previously anticipated, or if there's a need for additional labels beyond those initially defined by the system designer, then it will be easy for them (or anyone else) to make those changes themselves.

Improved Data Quality Control
When you're labeling data manually, you can use the process to check the quality of your data. For example, if a particular label doesn't make sense or there are too many errors in one column, this could indicate that something needs to be changed to improve the overall quality of your dataset.
What are Some Cons of Manual Data Labeling?
Slower
Manual labeling is slower, more expensive, and less accurate than automated labeling. For example, a manual labeler will take hours to label a batch of images, while an automated system can do it in minutes.

More Expensive
The biggest difference between manual and automated data labeling is the cost. Manual data labeling can be expensive, especially when dealing with large amounts of data or a large team of people.
Automated labeling saves money because it's faster and more efficient than manual methods, so you'll spend less time on each project overall.
Choose an On-Demand, Qualified Workforce to Get the Best Data Labeling Services and Make a True Social Impact.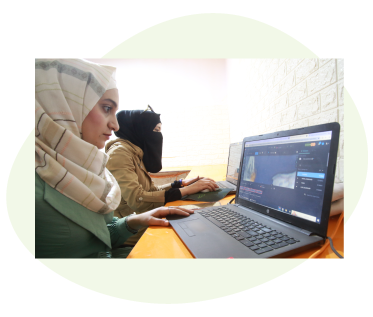 Data labeling is a crucial part of any data-driven business. It's not only important for quality control, but it can also help your company get ahead in this competitive field.

Therefore, when choosing a data labeling service provider, it's important to know that on-demand services are more cost-effective, accurate, and secure than manual labeling.
In contrast with manual labeling services that rely on untrained individuals with no formal education in computer science or information technology (IT), all Subul staff members undergo a rigorous training before starting work on your project so that you can rest assured knowing your sensitive data is being handled by people who know what they're doing!
Our extensive pool of qualified workers is either refugees or from disadvantaged communities that can help you make your project a success faster than other competing companies in the industry.
Furthermore, Subul provides high-quality data labeling services by helping you positively impact the lives of unprivileged people. They train people from disadvantaged communities and help them to earn a living by working in a well-reputed company like yours!