Articles
Data Annotation Outsourcing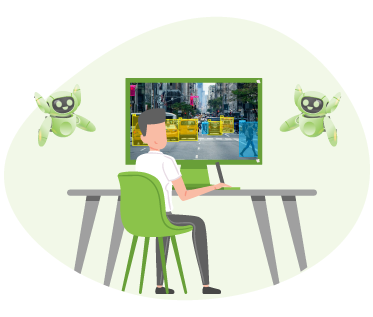 Data Annotation Outsourcing for Impactful AI Projects
May 7, 2023
In the rapidly evolving world of Artificial Intelligence, data annotation is the foundation of impactful and accurate AI models. Although human intervention is frequently required for tasks such as labeling unstructured data to prepare training data for your model, it is time-consuming and laborious, making it unappealing for qualified and well-paid data scientists. It is why many businesses outsource their data annotation projects to benefit from cheap labor on a large scale.

Outsourcing data annotation services helps reduce costs and offers several other advantages for building high-quality datasets for AI projects.

This blog post will explore the advantages of data annotation outsourcing for impactful AI projects. We will also discuss why organizations should outsource data annotation for image annotation and how Subul, a leading data annotation service provider, can help achieve excellent results with increased social responsibility.
Data Annotation Outsourcing: Advantages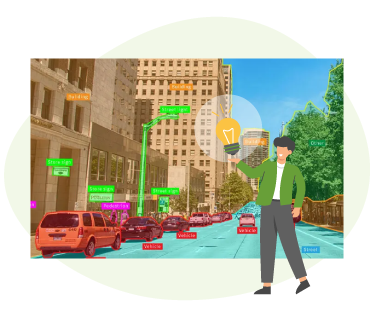 Although hiring a service provider to label and annotate your company's data may be unnecessary, it can save you time and money. If you're still not convinced, consider the following advantages.
Unbiased Data Annotation
Data annotation is a process that involves labeling data to make it usable for machine learning. When done in-house, there is a risk of bias, as the annotator's personal beliefs, preferences, or cultural background can influence how they annotate the data.
Outsourcing data annotation services to a third-party service provider like Subul can help mitigate and eliminate bias, as we have a team of annotators with diverse backgrounds and experiences, which results in more accurate and unbiased labeling.
Privacy and Data Protection
Privacy and data protection are paramount in data breaches and leaks. Outsourcing data annotation services can help organizations protect their data by ensuring it is processed and stored securely.

Outsourcing data annotation services to a third-party vendor like Subul can help ensure that the data is handled securely and with the utmost care. Subul employs robust security protocols to protect the data and kept private to ensure that it is not shared with any unauthorized parties.
Time Efficiency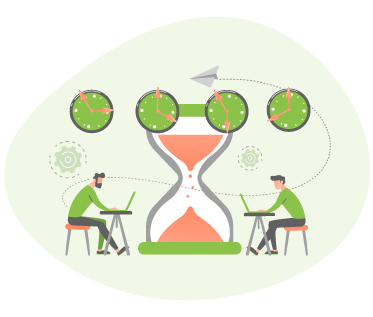 Data annotation can be a time-consuming task, especially for large datasets. Outsourcing data annotation services to a service provider like Subul can help save time as we have a dedicated team of annotators who can complete the task faster than an in-house team.
This time efficiency allows organizations to focus on their core competencies and improve productivity.
Access to Expertise and Experience (Domain Expertise)
Data annotation requires specialized skills and expertise. Outsourcing data annotation can provide access to a pool of annotators with diverse skills and experience in different domains. Service providers hire experienced annotators specializing in healthcare, finance, and agriculture. It leads to more accurate and relevant data annotation.

Subul employs a team of experienced annotators who specialize in various domains, ensuring that the annotation is done by experts who understand the nuances of the data.

Scalability (Scalability of Data)
Data annotation needs to be scalable to accommodate larger datasets. Outsourcing data annotation to a service provider allows organizations to scale up or down as per their needs. Subul provides the necessary resources and infrastructure to handle large datasets, which makes it easier for organizations to manage their data annotation needs.
High-Quality Datasets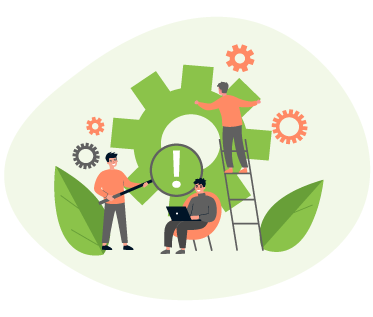 The quality of the data annotation directly affects the accuracy and performance of AI models. Outsourcing data annotation to Subul can ensure high-quality datasets, as we have a team of experienced annotators who can ensure accuracy and consistency in the labeling process.
High-quality datasets can improve the accuracy of AI models and make them more effective in solving real-world problems.
Why Should You Outsource Data for Image Annotation?
Image annotation is a critical task in computer vision, and it involves labeling images with different attributes, such as object detection, semantic segmentation, or image classification.
Outsourcing data for image annotation can provide organizations access to specialized tools and software for accurate labeling. The service provider can also provide access to a team of annotators with experience in image annotation, resulting in more precise and consistent labeling.
How Subul Helps Achieve Excellent Results with Increased Social Responsibility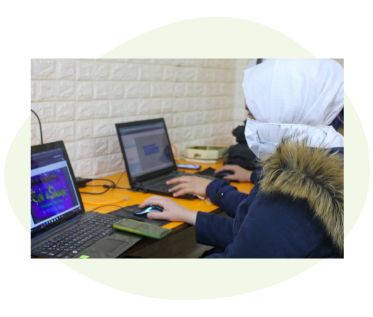 Subul offers high-quality data annotation outsourcing services while operating with increased social responsibility. Subul employs individuals from underprivileged communities, providing them with meaningful employment opportunities.

By outsourcing data annotation to Subul, companies can achieve excellent commercial results while making a positive social impact.
Join Subul's mission to build a better future and create new pathways for refugees and marginalized people.