Articles
Data Validation Services by Subul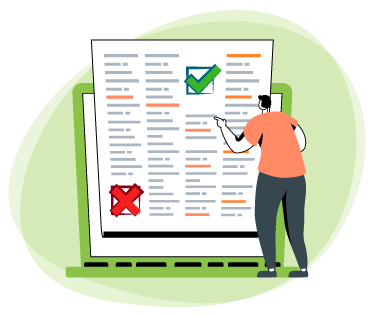 Introduction to Data Validation Services by Subul
April 17, 2023
In today's digital world, businesses rely on data to make informed decisions. As a result, data validation has become increasingly important to ensure the accuracy and reliability of data. Subul is an impact outsourcing agency that can help you with data validation requirements. Our data validation process is robust and designed to provide you with the highest quality data that you can use to make better-informed decisions.

With years of experience and a team of experts who have worked with some of the world's biggest companies, we offer our clients exceptional value and service in their data validation needs. Our goal is simple: help our clients improve their businesses through data!

Data Validation Services - Benefits of It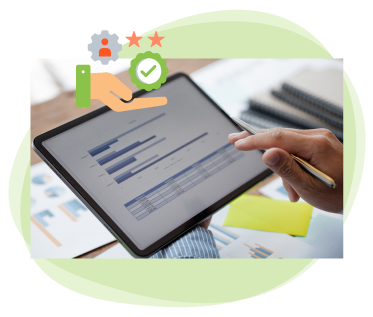 Data validation services are beneficial in several ways.
Increase Revenue: When you have accurate information about your customers available at all times, you can offer them products/services that meet their needs better than ever before! It means more sales which leads directly to increased revenue for your business!
Improve the quality of data - The better you can manage your information assets, the more efficiently they will provide helpful insights into your business operations — allowing you to make better decisions based on accurate information.
Increase efficiency - When there are no errors in your files or databases, any analysis done on them will produce accurate results, which means less time spent correcting mistakes later down the line!
The Role of Data Validation in Data-Driven Decision Making
Data validation is a process that ensures the quality of data. It helps you to ensure that your data is accurate and reliable by checking it for errors, inconsistencies, and missing information. Data validation is an integral part of any business decision-making process because it helps you avoid costly mistakes in the future.
Future of Data Validation Services
As technology continues to evolve, the need for data validation will grow. Data validation will become more sophisticated, accurate, and used in more industries. In addition, the rate at which businesses adopt Artificial Intelligence (AI) applications has increased.
Many companies already use AI systems to make product or service decisions. Unfortunately, these systems rely on vast amounts of data that must be cleaned up before being used by these applications so that they can function correctly.
Emerging Technologies for Data Validation
As technology advances, new tools and techniques are emerging to help businesses validate their data more efficiently and accurately. Some of these technologies include:
Blockchain
One can use blockchain technology to ensure data integrity and prevent tampering or unauthorized modifications.
Machine Learning
Machine learning algorithms can identify anomalies and patterns in data, which can help identify errors and inconsistencies.
Natural Language Processing (NLP)
NLP can automatically extract data from unstructured sources such as emails, social media posts, and customer reviews, which can then be validated and incorporated into business decision-making processes.
Robotic Process Automation (RPA)
RPA can automate repetitive data validation tasks, freeing employees to focus on more complex tasks.
The Impact of Artificial Intelligence on Data Validation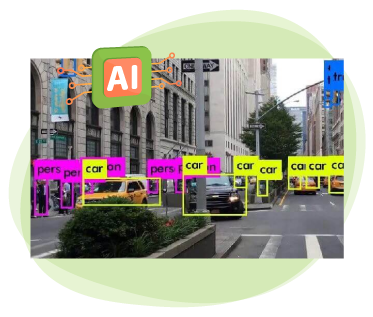 Artificial intelligence (AI) can revolutionize data validation by automating many tasks requiring human intervention. Artificial intelligence can analyze large amounts of data and identify anomalies and patterns that would be difficult for humans to detect.
As a result, it can help businesses improve their data's accuracy and reliability while reducing the time and resources required for validation.
The Evolution of Data Validation Standards
Data validation standards are constantly evolving as new technologies and techniques emerge. One example is the emergence of data validation as a service (DVaaS), which allows businesses to outsource their data validation needs to a third-party provider. DVaaS providers validate data using techniques and technologies like blockchain, natural language processing, and machine learning.

Another emerging trend is using open data standards such as JSON Schema and OpenAPI. These standards provide a consistent way to define and validate data, making sharing data between different systems and applications more accessible.
The Role of Data Validation in Predictive Analytics
Data validation is an essential part of predictive analytics. Predictive analytics analyzes current and historical data to forecast future trends, make better decisions and improve performance.

Data validation is a way to verify that your source systems consistently provide accurate information. If you want to use predictive models effectively, all the data they rely on must be accurate, complete, and timely.
Achieving Data Accuracy and Social Impact with Subul's Data Validation Services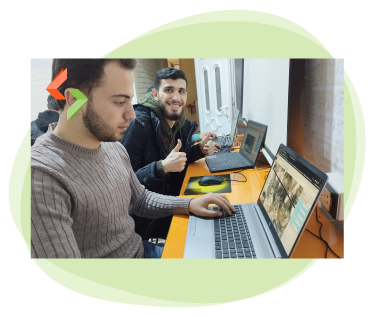 Data validation services are vital to any company's data collection and analysis process. Subul's data validation services help organizations achieve data accuracy and social impact by hiring disadvantaged communities that offer individuals a coveted prospect to gain crucial work experience that can pave the way for their future professional endeavors.
Help us make a positive impact as we provide job opportunities to disadvantaged communities. Work with us today and validate data using our high-quality enterprise-grade validation solution coupled with our expert teams and outstanding service.