Articles
Enhancing NLP Technology with Audio Annotation Services

Audio Annotation Services: Enhancing NLP Technology with Subul's Expert Solutions
July 25, 2023
In the world of technology and automation, Audio Annotation Services are proving to be a significant step forward. They help in enhancing natural language processing (NLP) capabilities of various technologies such as chatbots, virtual assistants, and other NLP applications. Subul, a social impact outsourcing and hiring enterprise, offers top-tier audio annotation services, making technology more interactive and user-friendly.

The Role of Audio Annotation in NLP Technology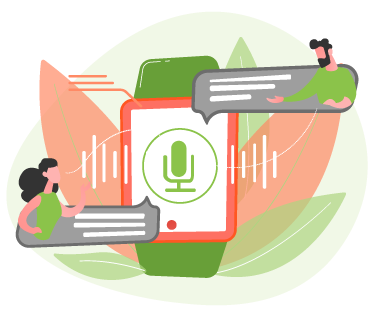 Audio annotation is the process of labeling or categorizing audio data. It plays a crucial role in NLP technologies by refining the understanding and interpretation of audio input, facilitating more effective communication between humans and machines.

Empowering Chatbots, Virtual Assistants, and NLP Applications
Through the power of advanced audio annotation, chatbots and virtual assistants can better understand spoken instructions and queries, leading to more accurate responses. This drives superior user experiences and facilitates smoother interactions in day-to-day scenarios such as customer service, personal assistance, and more. Subul's commitment to impact hiring and sustainable practices brings together skilled workforce to carry out these audio annotation tasks, contributing to a more inclusive tech industry.
Types of Audio Annotation Services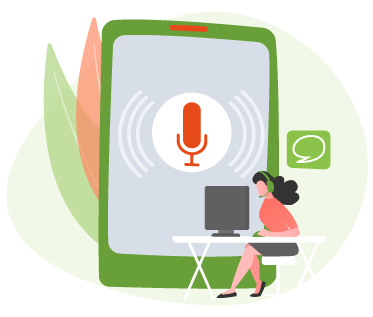 Audio annotation isn't a one-size-fits-all process, and Subul is well-versed in all its variants. From labeling specific sounds to tracking sound events, each type of audio annotation service plays a pivotal role in enhancing NLP technologies.
Sound Labeling: Identifying and Labeling Specific Sounds
Sound labeling involves separating and identifying specific sounds from an audio recording. This process is essential for systems that need to recognize and respond to particular sounds or keywords, such as voice assistants or intelligent home systems.
Event Tracking: Evaluating Sound Event Detection in Real-Life Conditions

In event tracking, the performance of sound detection systems is evaluated under multi-source conditions. This task simulates real-life scenarios, where overlapping sounds are a common occurrence, to ensure the technology can accurately interpret them.
Speech to Text Transcription: Converting Recorded Speech to Text

This service involves transcribing spoken words into text while meticulously labeling the words and sounds produced. Punctuations are used accurately to retain the essence of the speech. This service forms the backbone of many NLP technologies.
Audio Classification: Analyzing and Differentiating Audio Recordings
Audio classification service involves analyzing audio recordings and differentiating between sounds and voice commands. This service is critical in developing virtual assistants, automatic speech recognition systems, and text-to-speech systems.
Audio Classification for NLP Applications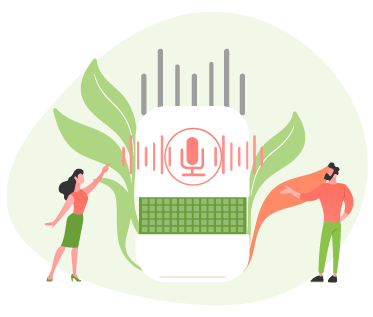 Delving deeper into audio classification, it can be broken down into several categories, each serving a unique purpose and contributing to the broader picture of enhanced NLP applications.

Acoustic Data Classification: Identifying Sound Environments
Acoustic data classification involves identifying the environment where the sound was recorded. This differentiation process aids in the maintenance of sound libraries and is essential for creating monitoring systems.

Environmental Sound Classification: Categorizing Sounds in Various Environments
This service involves categorizing sounds attributed to various environments. For instance, the buzz of city life like car horns or construction noises can be differentiated from the tranquil sounds of nature. This is incredibly useful for security systems or predictive maintenance applications.

Music Classification: Organizing Music Libraries and Enhancing Recommendations
Music classification involves categorizing music by genre, instruments played, ensemble type, and more. This detailed annotation contributes to the organization of music libraries and the improvement of user recommendations.
Natural Language Utterance Classification: Improving Human Speech Understanding
Natural language utterance classification involves identifying nuances in human speech, such as dialect and semantics. This advanced form of audio annotation allows chatbots and virtual assistants to better understand and respond to human speech.
Benefits and Applications of Audio Annotation Services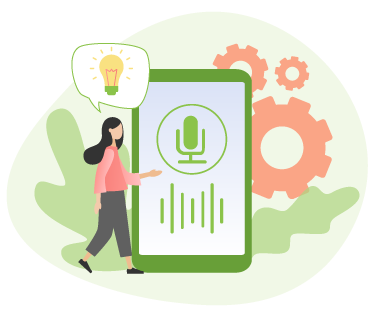 The benefits of audio annotation services are vast, ranging from enhancing virtual assistants and automatic speech recognition systems to improving security systems and predictive maintenance.
Enhancing Virtual Assistants and Automatic Speech Recognition
The use of annotated audio data can dramatically improve the accuracy and understanding of virtual assistants, making them more efficient and user-friendly. Moreover, automatic speech recognition systems also benefit from these services, as they become more capable of understanding various accents, dialects, and speech patterns.

Improving Security Systems and Predictive Maintenance
Environmental sound classification, a key component of audio annotation, assists in the development of intelligent security systems that can identify unusual sounds. This also benefits predictive maintenance systems by recognizing specific sounds indicative of machinery faults or impending breakdowns.
Organizing Music Libraries and Improving User Recommendations

Through music classification, audio annotation services can enhance the organization of music libraries, facilitating more accurate user recommendations based on categorized genres, instruments, and ensemble types.

Empowering Chatbots and Virtual Assistants for Better Human Speech Understanding
Natural language utterance classification, an integral part of audio annotation services, ensures chatbots and virtual assistants comprehend and respond to human speech more effectively.

Through Subul's audio annotation services, businesses can tap into the power of NLP technology, benefiting their customers and society at large. Ready to see the impact for yourself?
We invite you today for a free trial and discover how we can elevate your digital presence.
Conclusion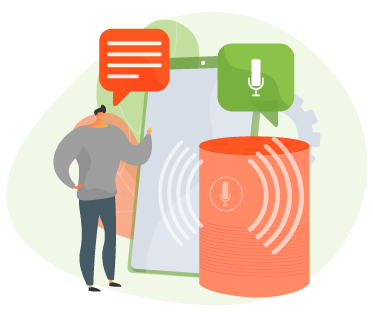 In the fast-paced world of technology, audio annotation services play a crucial role in enhancing NLP technology. Subul, as a social enterprise, strives to empower disadvantaged communities by providing access to meaningful work and contributing to economic growth. With Subul's expert audio annotation services, businesses can harness the power of NLP technology, improving user experiences, and driving social impact.
don't forget to explore our story to understand more about our mission of driving social impact through our work.
FAQs (Frequently Asked Questions)
What is audio annotation?
Audio annotation is the process of labeling or categorizing audio data, such as sounds, speech, and other audio elements. It helps machines understand and interpret audio input, enhancing the capabilities of NLP technologies.

How does audio annotation benefit chatbots and virtual assistants?

Audio annotation enables chatbots and virtual assistants to better understand spoken instructions and queries, resulting in more accurate responses and improved user experiences. It allows for smoother interactions and enhanced functionality in various applications.

Can audio annotation services improve security systems?
Yes, audio annotation services, particularly environmental sound classification, can improve security systems. By categorizing and recognizing specific sounds, security systems can identify potential threats, such as break-ins or abnormal activities, leading to enhanced safety measures.

How can audio annotation benefit music libraries?

Audio annotation, specifically music classification, aids in organizing music libraries by categorizing songs based on genre, instruments, and other attributes. This enhances user recommendations, allowing music enthusiasts to discover new music that aligns with their preferences.

How does audio annotation contribute to predictive maintenance?
Through audio annotation, predictive maintenance systems can recognize specific sounds that indicate machinery faults or potential breakdowns. By identifying these sounds early on, maintenance can be scheduled proactively, preventing costly downtime and repairs.