Articles
The Future of Surgery: How AI-powered Robots Are Making It Safer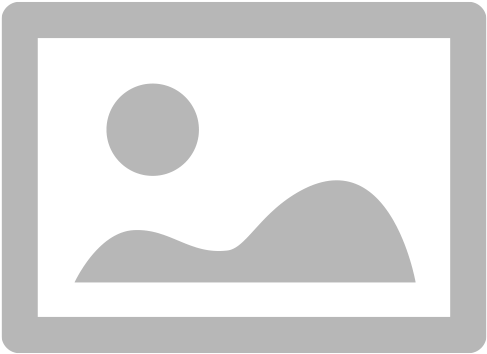 The Future of Surgery: How AI-powered Robots Are Making It Safer
September 15, 2021
Robot aligned with entry trajectory on phantom head. [Image from ARTORG Center for Biomedical Engineering Research, University of Bern]
The application of robots in surgery is about 35 years old, experiencing significant growth in the last two decades thanks to the rapid progress of artificial intelligence (AI) technologies. Despite its history being relatively recent, the benefits of applying robotics in surgery procedures are already evident, while its practical applications are surprising the public and innovating surgery and healthcare.
Less blood loss during the procedure, a shorter hospital stay, more precise surgery, significantly less pain after the procedure, less risk of infection and blood loss, in many cases better clinical outcomes: these are just few of the many benefits robotic surgery has to offer to the patients and doctors both. The application of AI technologies in surgery allows, in fact, minimally invasive procedures to be performed, where the surgeon administers the instruments by using a tele manipulator or through computer control.
However, AI in surgery is not limited to robotic surgery, and by leveraging the potentials of Deep Learning (DP), Computer Vision (CV), Machine Learning (ML), and Natural Language Processing (NLP), important results in doctor-patient relationship, diagnostics, pre-operative planning, practice and learning, can be achieved.
Here follow three examples of how AI has already brought notable benefits in detection and diagnostics, intraoperative guidance and surgery.
AI and Robotic Surgery
Robotic surgery is based on machine learning data collected from surgeries performances. Thanks to this big data and complex algorithms, AI can identify procedure, movements and best practices to be applied during the surgical procedure, improving accuracy, precision and saving a lot of time.
Another promising application of AI in healthcare is using machine vision to analyse scans and detect cancerous cases. These AI systems are based on a principle called deep learning. They have, in fact, access to immense amounts of data, people scan, some with cancer and some without. By acquiring this information, the deep-learning systems can identify for themselves which are the features that the cancer possesses and detect the disease early. The need to detect the cancer at its first stage is essential to boosting the survival chances of thousands of people.
"AI can learn from hundreds or thousands of surgical procedures simultaneously, but a surgeon learns from one surgery at a time" – Daniel Hashimoto, surgical artificial intelligence and innovation fellow
Another example of how AI is improving the surgery procedures' efficiency is the DASH Analytics High-Definition Care Platform which predicts risk of surgical site infections (SSIs) and suggests ways to reduce them in real time. The platform reduced SSIs by 74% in 3 years at the University of Iowa Hospitals & Clinics.
Robots in surgery: a promising start
In 1985, a robot assisted for the first time in a surgical procedure. That year, a computed tomography was used to guide a robotic arm, the PUMA 560, in inserting a needle into the brain to perform a biopsy. The neurosurgical procedure, considered very delicate as it is subjected to many errors such as hand tremors, was successful, marking the beginning of the robotic surgery's history.
Since then, the field of robotic surgery has grown to become a successful option in neurological, urological cardiothoracic, gynaecological and many general surgical procedures.
The reason is simple: robotic surgery is at the cutting edge of precision and miniaturization in the realm of surgery. The surgeons can count on years of practice and knowledge, but skills and expertise could be hindered by a loss of motor skills and fatigue, especially in long-lasting surgery.
An example where the microscopic accuracy of the robot is very beneficial is the eye surgery. In 2016 Robert MacLaren, Professor of Ophthalmology assisted by Dr Thomas Edwards, Nuffield Medical Fellow, performed the world's first eye operation using a robot. They used the remotely controlled robot to operate inside the eye through a single hole smaller than 1 mm in diameters. The main difficulty was to stay still, as the operation consists in going in and out the eye several times, without piercing it again but using the same hole.
Besides, robotic surgery has proved to be an important assistant to reduce collateral damage which could arise after the surgery. For instance, there are many procedures in the field of cardiothoracic surgery that can now be done with robotics and that reduce the collateral damages while decreasing the recovery time.
Another example is the cochlear implant. To implant a cochlear implant, surgeons usually have to create an access point behind the ear through the skull. Then an electrode is manually put into the cochlea through this access point. Working on this microscopic scale, the slightest imprecise movement can cause irreparable damage. As a result, about 30 to 35% of patients who received this treatment suffer loss of residual hearing. However, the use of surgical planning software and a robotic drill allow a minimally invasive procedure to be performed, reducing drastically the possibility of incurring in collateral damages.
Surgical robots represent an important help as they are able to highly control the trajectory, speed, and depth of their movements, being extraordinarily useful in the long surgical procedures. Robots can, in fact, remain completely still for the whole duration of the surgery, significantly reducing the workload for the doctor as well as the risk of infections and after-surgery complications for the patients.
An ongoing history
Currently, the worldwide most diffused robot system used in surgery is Da Vinci by Intuitive Surgical, whose cost remains high (US$1–2.5 million per device). However, robotic surgery evolution is far from over and alternative models are already developing. In the future, a greater availability of robot systems alongside the technology advancements could bring more autonomous surgical devices in more hospitals and medical centers. History has already proven that the combination of AI with surgical robotics has the potential to optimize outcomes, improve the patients' lives and increase access to care, leaving space to innovation and future research.