Articles
Expert WordPress Development Agency | Subul Impact Outsourcing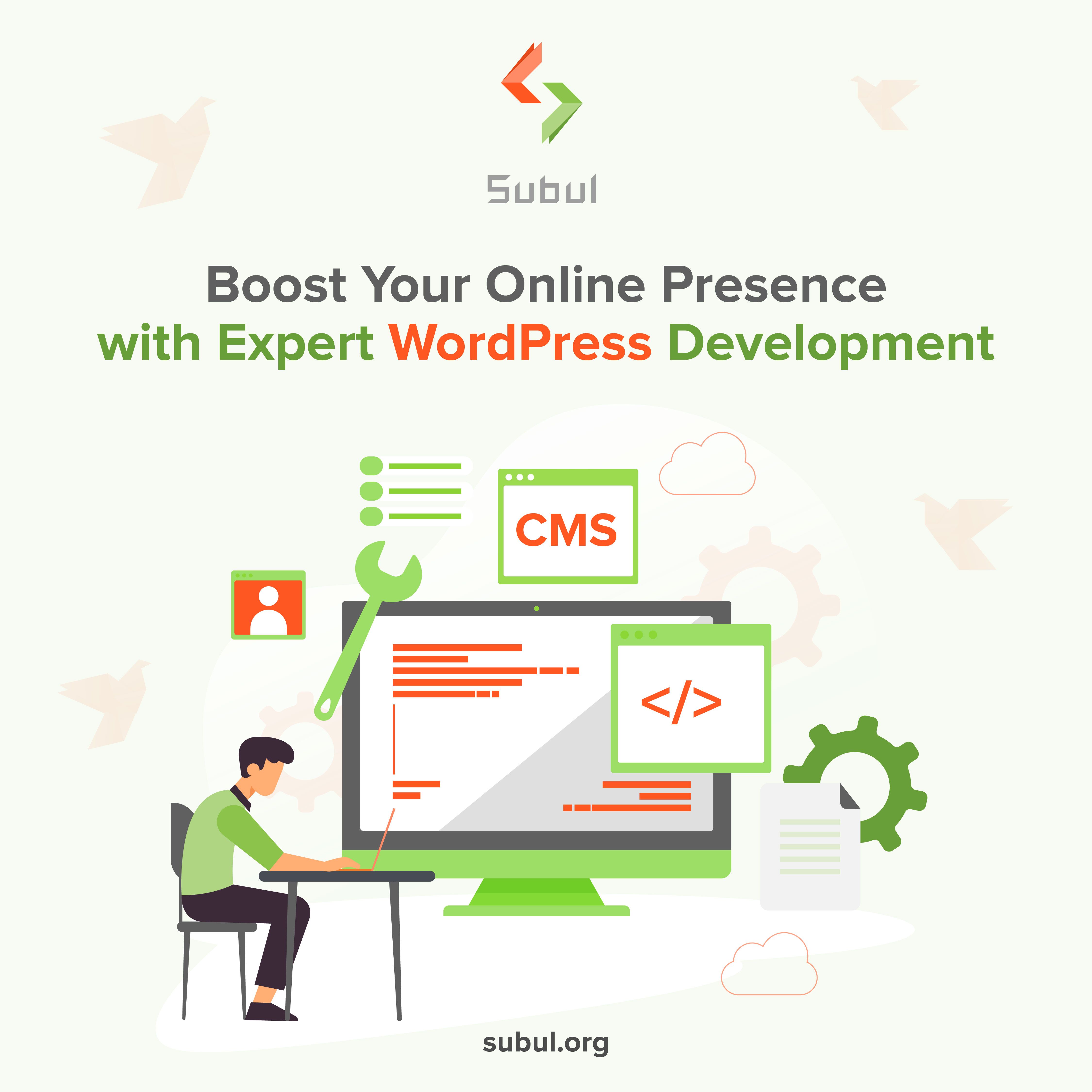 Boost Your Online Presence with a Leading WordPress Development Agency
July 20, 2023
In the dynamic digital landscape, establishing a strong online presence is no longer an option but a necessity. As a result, businesses worldwide are turning to WordPress as their platform of choice for creating an impactful online presence. At Subul Impact Outsourcing & Hiring Social Enterprise, a leading WordPress development agency, we leverage the power of this versatile platform to help businesses like yours create an online platform that's engaging, user-friendly, and ultimately, profitable.
Unleashing the Power of WordPress: The Rise of CMS Excellence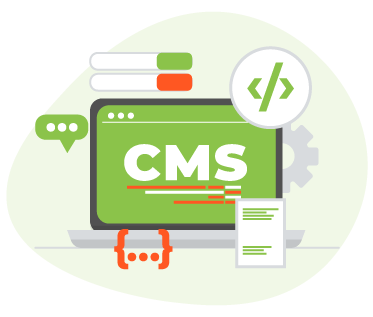 WordPress: The Versatile CMS Platform for All Your Website Needs
WordPress has truly risen as a powerful CMS platform, offering versatility and functionality that few can rival. With WordPress, the possibilities are endless, whether you're looking to build a small personal blog or an enterprise-level company website. WordPress simplifies the development process, making it easier to create robust, customizable, and scalable websites that grow with your business. Our expert team at Subul has harnessed the potential of this popular CMS to offer you peerless web development services.
Why Choose a Professional WordPress Development Agency?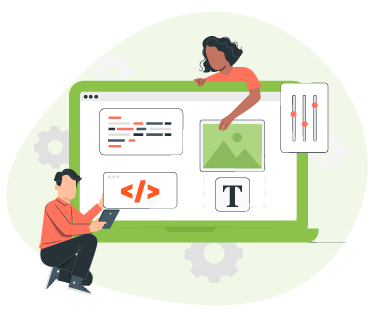 While WordPress is user-friendly, crafting a truly impactful, responsive, and seamless website requires a deep understanding of the platform. That's where a professional WordPress development agency like Subul comes in.
Technical Expertise and Support: Ensuring Smooth Functionality
Our team of expert developers ensures smooth functionality of your website by implementing industry best practices in coding and troubleshooting. Our wealth of technical expertise helps us build sites that are free from glitches and deliver an exceptional user experience.
Efficient and Rapid Development: Quick Turnaround Time
We understand the value of time in the fast-paced digital world. That's why we are committed to providing efficient and rapid development services. Our expert developers leverage WordPress's user-friendly interface to code quickly and effectively, providing you with a fully functional site in less time.
On-Time Delivery: Meeting Your Deadlines with Precision
At Subul, we pride ourselves on our punctuality and precision. We adhere strictly to timelines, ensuring that your website is delivered on schedule, no matter how complex the project.
High-Quality Work: Crafting Engaging and Responsive Websites
Quality is at the heart of everything we do. Our WordPress development agency is committed to delivering engaging, responsive, and high-performing websites that not only meet but exceed your expectations.
Tailored Solutions to Elevate Your Business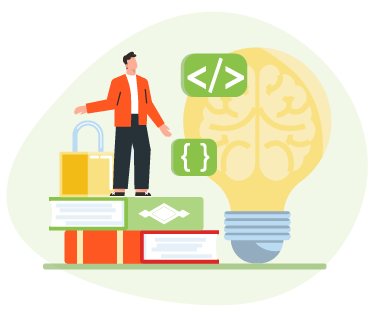 Requirement-Oriented Website: Building to Meet Your Specific Goals
Every business is unique, and so should be its website. We build requirement-oriented websites, taking into account your specific goals, target audience, and industry trends.
This personalized approach ensures that your site truly reflects your brand and serves your business objectives.
Custom Design and Development: Uniquely Representing Your Brand
We believe that your website should be a digital extension of your brand. Therefore, we offer custom design and development services that create a unique online identity for your business and set you apart from the competition.
Scalable Solutions: Adapting to Your Growing Business Needs
As your business grows, so should your website. Our WordPress development agency provides scalable solutions that can easily adapt and evolve with your growing business needs.
Comprehensive Support throughout Your Journey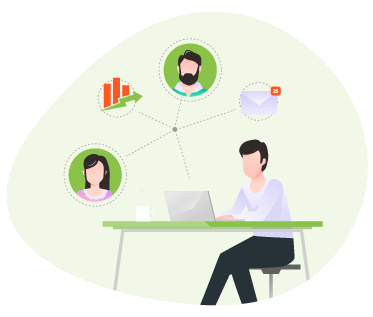 24/7 Support: Round-the-Clock Assistance for Your Peace of Mind
Our commitment to you doesn't end with the delivery of your website. We offer 24/7 support, providing round-the-clock assistance to ensure that your site runs smoothly at all times.
Post-Deployment Update Support: Ensuring Your Website Stays Relevant
The digital landscape is constantly evolving, and your website needs to keep pace. We offer post-deployment update support to keep your site up-to-date with the latest features, functionalities, and design trends.
Technical Maintenance and Troubleshooting: Resolving Issues Efficiently
Technical issues can strike at any time, causing disruption and potentially hurting your business. We provide efficient troubleshooting and regular maintenance services to ensure your site remains issue-free and runs at peak performance.
Unlocking the Benefits of Collaborating with a WordPress Development Agency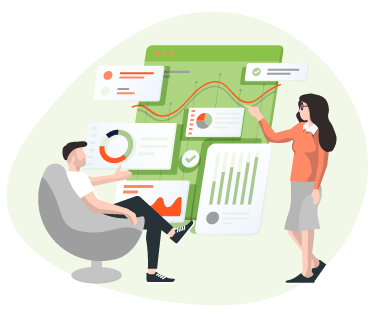 Maximizing User Experience: Engaging, Intuitive, and Responsive Websites
By partnering with a WordPress development agency like Subul, you can ensure a high-quality user experience on your website. We craft engaging, intuitive, and responsive websites that keep visitors coming back for more.
and Focus on Your Core Business
Our efficient and timely WordPress development services allow you to save valuable resources. This enables you to focus on your core business while we handle the technical aspects of your online presence. Want to experience our services first-hand?
We invite you today for a free trial and discover how we can elevate your digital presence.
Time Efficiency: Save Resources and Focus on Your Core Business
Our efficient and timely WordPress development services allow you to save valuable resources.
This enables you to focus on your core business while we handle the technical aspects of your online presence. Interested to see how this works?
We invite you to contact us today for a free trial and discover how we can elevate your digital presence.
Gaining a Competitive Edge: Standing Out in the Digital Landscape
In a crowded digital marketplace, standing out is critical. By offering bespoke WordPress development services, we help you gain a competitive edge, ensuring your website not only attracts but also retains your target audience. Ready to stand out? Reach out to us and let us help you forge a unique path in your industry.
Conclusion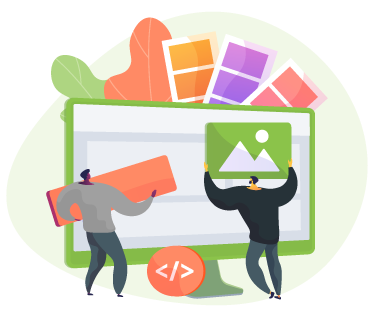 As a leading WordPress development agency, Subul understands the intricacies of creating websites that resonate with your audience and align with your business goals.
We offer you not just a website, but a complete digital solution designed to drive growth, foster engagement, and enhance visibility.
Moreover, as a social impact enterprise, we're dedicated to creating a difference. We believe in empowering disadvantaged communities by providing them with access to meaningful work.
By choosing us, you're not only getting a top-notch website, but you're also contributing to a greater cause. Learn more about our impact and join us in making a difference.
Whether you're a small business just starting out or an established enterprise looking to upgrade your digital presence, Subul is the WordPress development agency for you.
Contact us today and let's embark on this digital journey together. Your success is our success.
Ready to elevate your business with a leading WordPress development agency? Contact us today for a free trial and let's start crafting your unique digital experience. Also, don't forget to learn more about our social impact and how choosing Subul can contribute to making a difference.
Frequently Asked Questions
What is a WordPress development agency?
A WordPress development agency is a company that specializes in creating, customizing, and managing websites on the WordPress platform. They have the technical expertise and resources to build responsive, high-quality websites tailored to a client's specific needs.
Why should I choose Subul as my WordPress development agency?
At Subul, we combine our technical expertise in WordPress development with our commitment to social impact. We ensure that your website is built to the highest standards while also contributing to meaningful work for disadvantaged communities. Plus, we offer comprehensive, round-the-clock support to all our clients.
What kind of businesses can benefit from your services?
Businesses of all sizes and from all industries can benefit from our WordPress development services. Whether you're a startup needing a new website or an established business looking to upgrade your existing site, we have the skills and expertise to help you achieve your online goals.
How does the free trial work?
We offer a free trial to allow potential clients to experience our services first-hand. You can contact us to get more details about this offer.
How can I learn more about Subul's social impact?
You can visit our story to learn more about our mission and how we're making a difference in disadvantaged communities through impact outsourcing and hiring.
What if I need help or support with my website?
We provide 24/7 support to all our clients. Whether you have a question, concern, or need technical assistance, our team is just a call or email away. We also provide post-deployment updates to ensure your website remains current and relevant.
How quickly can you deliver a finished website?
We understand that time is valuable, and we commit to delivering your website within the agreed timeframe. The actual timeline may vary depending on the complexity of the website, but we always strive to complete projects efficiently without compromising on quality.
How customizable are the websites you build?
We pride ourselves on creating websites that are tailored to each client's unique needs and goals. We can customize the design, functionality, and content of your website to ensure it reflects your brand and serves your business objectives.