Articles
How can digital transformation benefit marginalized communities?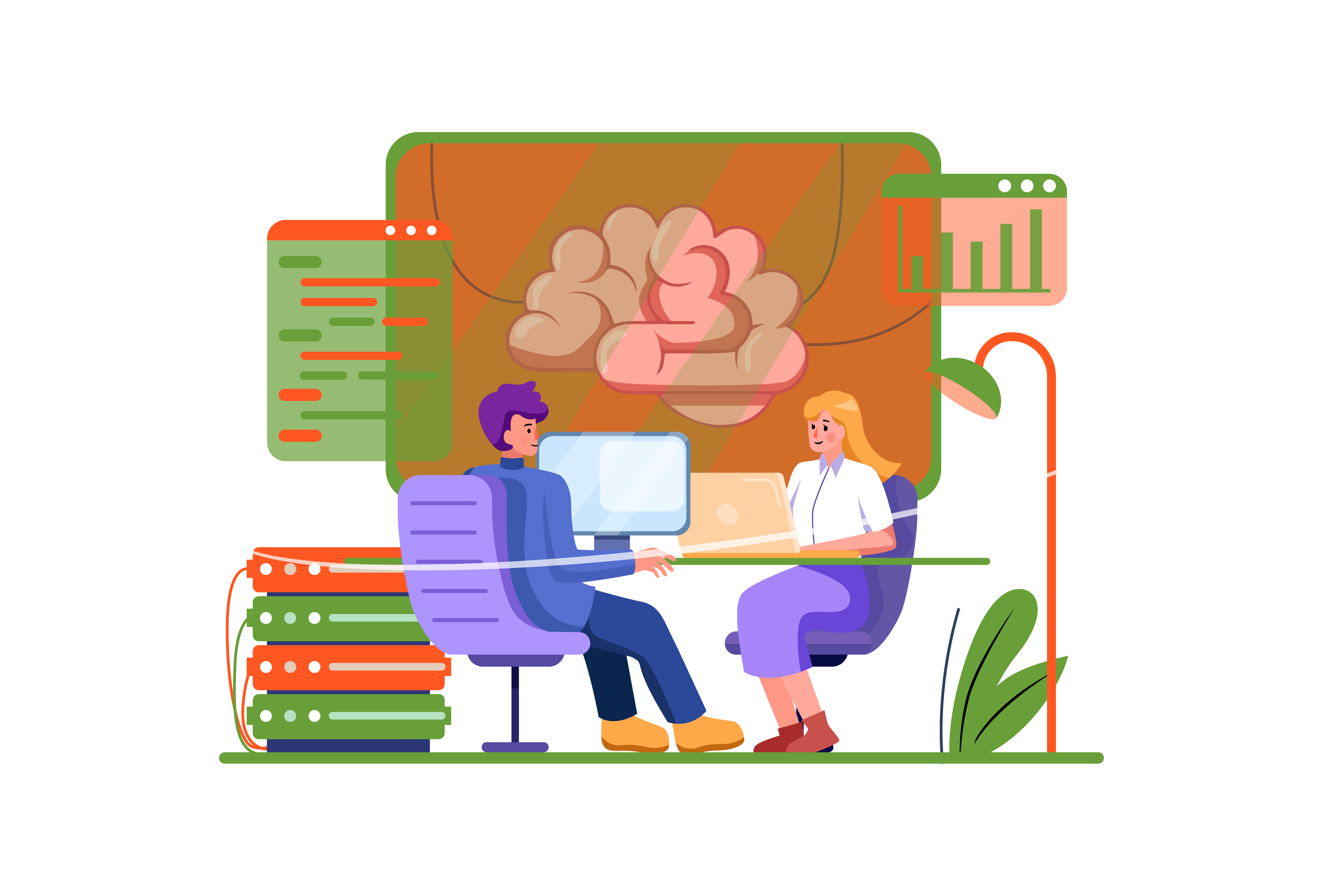 Digital transformation: (re)thinking about the digital inclusion of refugees and IDPs.
When the COVID-19 pandemic broke out two years ago, much of the world moved online, accelerating a digital transformation that has been underway for decades. The crisis contributed to show the potential as well as the social implications of digital technologies in a wide range of sectors such as education, jobs, health, government services, and even social interactions.
Technological advances such as artificial intelligence, automation and robotics are progressively shaping the world of work and creating new job opportunities while making others obsolete.[1] For instance, the disruptive and transformative effects of the new technologies on our economies and work resulted in a steep rise in demand for skilled IT workforce.
The World Economic Forum, estimated that 90% of the workforce will need digital skills by 2023.-
Ramifications of these changes on the economy and labor market differ from country to country, especially based on their development and adaptation level. A 2019 UNCTAD Report, revealed a consistent digital inequality within and among countries. The United States and China create the vast majority of wealth in the digital economy, accounting for 75% of all patents related to blockchain technologies, 50% of global spending on the "Internet of Things" (IoT), more than 75% of the cloud computing market, and as much as 90% per cent of the market capitalization value of the world's 70 largest digital platform companies.
The rest of the world, particularly LDCs and countries in Africa and Latin America, are trailing considerably behind. Therefore, countries need to have a workforce equipped with skills to adopt technological advancements. Failing in this will create an income gap that will lead to sharpened social injustice and tension. As a matter of fact, it is noted that digital inequalities persist alongside other factors such as economic class, gender, sexuality, race and ethnicity, aging, disability, healthcare, education, rural residency, networks, and global geographies.
As a result, digital inequalities are leaving those without resources ever further behind. But what are the implications of this digital transformation in the world of work for refugees and forcibly displaced persons who are often one of the most vulnerable groups in the labour market?
To harness the positive potential of this digital transformation for the future of work and reduce its harmful impact, global action and planning must give more attention to populations that are economically and politically marginalized, such as refugees. ILO -2021
DIGITAL REFUGEES LIVELIHOODS
According to the UNHCR, at the end of 2020, 82.4 million people worldwide were forced to move because of persecution, conflict, violence or human rights violations. 26.4 million are refugees, and 48.0 million are internally displaced persons (IDPs). Besides, an estimated 35 million (42%) of the 82.4 million forcibly displaced people are children below 18 years of age.
Considering the entity and the proportion of the number of refugees and displaced persons around the world, the increasingly importance of internet and ICT, as well as the possibility that the digital transformation can sharpen the social inequalities, there is an imperative need to (re)think the digital inclusion of refugees and IDPs.
Technology can provide refugees and IDPs with several social and economic benefits, including but not limited to, internet connectivity and access, communication with family and friends, education and employment opportunities, access to market and finance, skill development and entrepreneurship support.
What is the potential that digital skills training and digitized employment have to offer for the refugees' economic inclusion?
A 2021 ILO report, reveals that the current digital transformation has far-reaching implications for forcibly displaced persons and refugees who are in search of employment and secure livelihood for themselves and their families.
The new technologies and the promise of the digital economy can connect refugees with access to decent jobs, which is the most suitable alternative for these vulnerable groups to overcome gender and market barriers and the entrenched war economy. In fact, digital economy, particularly digital platform work, represents a promising alternative especially in war-torn countries where local labour markets are often exploitative, restrictive, and highly dependent from informal economy or humanitarian aids.
Besides, home-based remote work, including types of online work, seems to be an attractive option for many refugees, especially for refugees' women as it offers security and flexibility in choosing and scheduling work, it can mitigate childcare challenges, and can address other cultural elements such as a preference for gender-segregated workspaces.
According to the Online Labour Index, which tracks the supply and demand of online freelancing, the utilisation of online labour has grown steadily, and by 45% between 2016 and 2019 alone.
Digital entrepreneurship is another sector of the digital economy with a great potential for the integration and empowerment of refugees and IDPs. For instance, several case studies and research, show that refugees with digital skills and ICT knowledge, can create entrepreneurial opportunities, even in restrictive and difficult environments, contributing to the local society and economy of the host country. In 2017, a total of 8,367 new Syrian companies were founded in Turkey. In the Zaatari refugee camp in Jordan, there were more than 3,000 Syrian-run businesses with a total value of US$13 million per month.
However, despite the potential benefits of the digital transformation, refugees in host countries continue to face a number of specific challenges, including travel restrictions, restrictions on banking and financial services, limited funding and investment options, language and cultural barriers, psychosocial trauma, social exclusion, legal restrictions, and uncertain futures. These dire issues have serious consequences such as increased poverty, long-term social frustration and disillusionment resulting from unemployment, which can lead to a greater sense of marginalization and exclusion, both at the individual and the collective levels. This in turn could lead to extremes in individual behaviour and even a collective sense of generational exclusion and resentment with serious health and psychological impact on youth from host and refugee communities.
---
[1] ILO, "Technological Changes and Work in the Future: Making Technology Work for All," Future of Work: The Centenary Initiative (Geneva, 2016), http://www.ilo.org/global/topics/future-of-work/WCMS_534201/lang--en/index.htm.