Articles
The Benefits of Digital Transformation: Bridging the Gap for Refugees and IDPs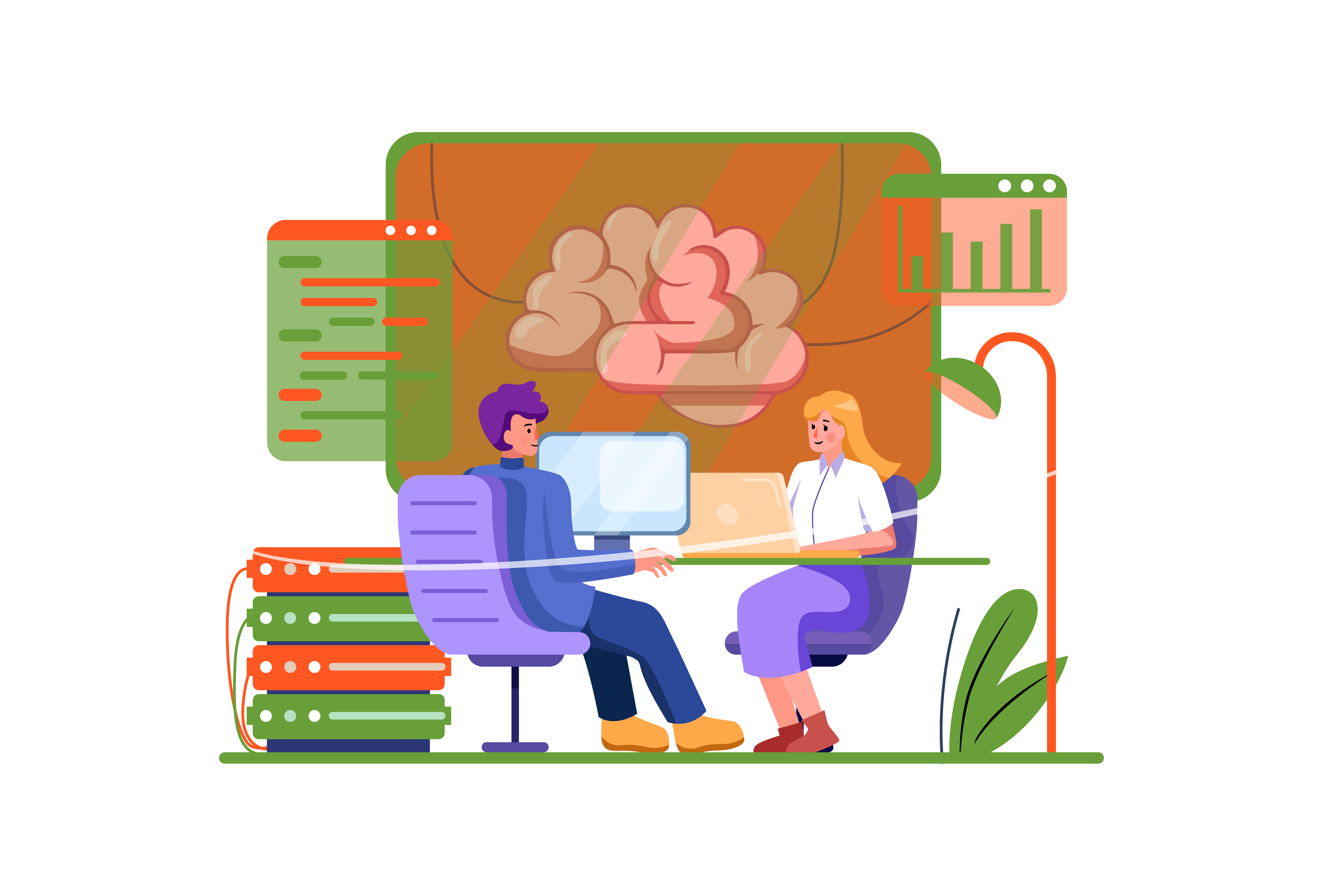 The Digital Transformation Impact
December 2, 2021
The Benefits of Digital Transformation: Bridging the Gap for Refugees and IDPs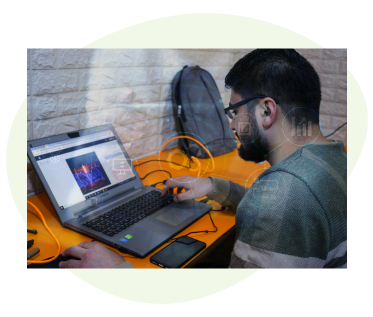 In the wake of the COVID-19 pandemic, the world witnessed a rapid shift towards online platforms, accelerating the ongoing process of digital transformation. This transformation has far-reaching implications for various sectors, including education, employment, healthcare, government services, and social interactions. It is important to consider the social and economic potential of digital technologies, particularly for marginalized populations such as refugees and internally displaced persons (IDPs).
Benefits of Digital Transformation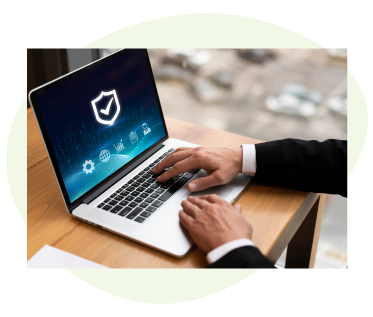 Digital transformation, driven by technological advancements like artificial intelligence, automation, and robotics, is reshaping the global workforce and creating new job opportunities. However, it is also rendering some roles obsolete, emphasizing the need for a skilled IT workforce. The World Economic Forum estimates that by 2023, 90% of the workforce will require digital skills.
Unfortunately, digital inequality persists both within and among countries. Leading nations like the United States and China dominate the digital economy, while developing countries in Africa, Latin America, and least developed countries (LDCs) lag behind significantly. To bridge this gap, countries must prioritize equipping their workforce with digital skills. Failure to do so will widen the income disparity and exacerbate social injustice.
Digital Inclusion of Refugees and IDPs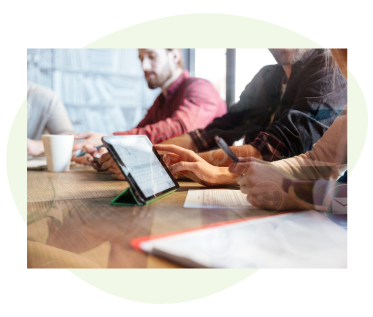 Amidst the digital transformation, it is crucial to address the unique challenges faced by refugees and forcibly displaced persons, who are often among the most vulnerable in the labor market. As of 2020, there were 82.4 million people worldwide forcibly displaced due to persecution, conflict, or human rights violations. Within this population, 26.4 million are refugees, and 48.0 million are IDPs. Approximately 42% of these forcibly displaced individuals are children below 18 years of age.
Digital technologies offer significant benefits to refugees and IDPs, including internet connectivity, communication with family and friends, access to education and employment opportunities, market and finance accessibility, skill development, and entrepreneurship support. By providing digital skills training and opportunities for digitized employment, we can enhance economic inclusion for refugees.
The Role of Digital Skills and Entrepreneurship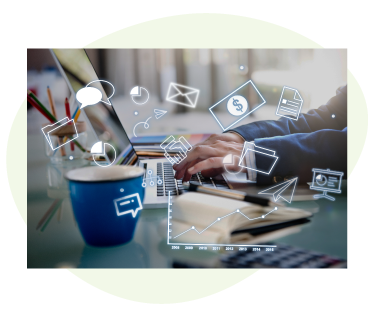 A 2021 report by the International Labour Organization (ILO) highlights the implications of the current digital transformation on forcibly displaced persons' search for employment and secure livelihoods. The digital economy and new technologies offer refugees access to decent jobs, which can help overcome gender and market barriers and reduce reliance on the informal war economy. Digital platform work, including online work, proves particularly promising in war-torn countries with exploitative local labor markets.
Moreover, digital entrepreneurship presents a significant opportunity for the integration and empowerment of refugees and IDPs. Several case studies demonstrate that refugees with digital skills and ICT knowledge can create entrepreneurial ventures, even in challenging environments, contributing to the local economy. For instance, in Turkey, more than 8,367 new Syrian companies were founded in 2017, while the Zaatari refugee camp in Jordan witnessed over 3,000 Syrian-run businesses with a total monthly value of US$13 million.
Challenges and the Way Forward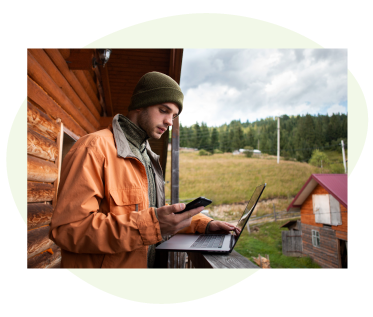 Despite the potential benefits of digital transformation, refugees in host countries face specific challenges. These include travel restrictions, limited access to banking and financial services, funding and investment constraints, language and cultural barriers, psychosocial trauma, social exclusion, legal restrictions, and uncertain futures.
These issues contribute to increased poverty,long-term frustration and disillusionment, leading to a sense of marginalization and exclusion at both individual and collective levels. It is crucial to address these challenges to prevent negative impacts on the mental and physical well-being of youth from host and refugee communities.
Conclusion
The ongoing digital transformation presents a unique opportunity to bridge the gap and empower refugees and IDPs. By providing access to digital skills, opportunities for digitized employment, and support for digital entrepreneurship, we can enhance economic inclusion and improve the livelihoods of displaced populations. However, it is essential to address the specific challenges they face, including legal barriers, funding constraints, and social exclusion. By fostering a comprehensive approach that promotes digital inclusion and provides tailored support, we can harness the potential of digital transformation to create a more equitable and inclusive future for all, regardless of their displacement status.
---
FAQ
1. What is digital transformation, and why is it important for refugees and IDPs?
Digital transformation refers to the integration of digital technologies into various aspects of society and economy. For refugees and internally displaced persons (IDPs), digital transformation is essential as it offers opportunities for connectivity, access to education and employment, skill development, and entrepreneurship. It can bridge the gap in economic inclusion and provide avenues for improving their livelihoods.
2. How can digital skills training benefit refugees and IDPs?
Digital skills training equips refugees and IDPs with the necessary knowledge and abilities to leverage digital technologies effectively. It opens up access to employment opportunities, remote work, and digital entrepreneurship. Digital skills enable them to navigate online platforms, communicate with others, and acquire marketable skills that are increasingly in demand in today's digital economy.
3. What are the challenges faced by refugees in the digital transformation era?
Refugees encounter various challenges in the digital transformation era, including limited access to internet connectivity, language and cultural barriers, restrictions on banking and financial services, travel restrictions, and uncertain legal statuses. These challenges hinder their ability to fully participate in the digital economy and take advantage of the opportunities offered by digital transformation.
4. How can digital entrepreneurship empower refugees and IDPs?
Digital entrepreneurship offers refugees and IDPs the opportunity to create their own businesses and generate income, even in challenging environments. With digital skills and ICT knowledge, they can leverage online platforms to start ventures, access global markets, and contribute to the local economy. Digital entrepreneurship provides flexibility, economic independence, and the potential for sustainable livelihoods.
5. What initiatives can be undertaken to ensure the digital inclusion of refugees and IDPs?
To ensure the digital inclusion of refugees and IDPs, several initiatives can be undertaken. These include providing access to affordable and reliable internet connectivity, offering digital skills training programs tailored to their needs, fostering partnerships between organizations to support entrepreneurship and job opportunities, addressing language and cultural barriers, and advocating for policies that promote their digital rights and inclusion in the digital economy.