Articles
Impact Recruitment: Driving Social Responsibility in Talent Acquisition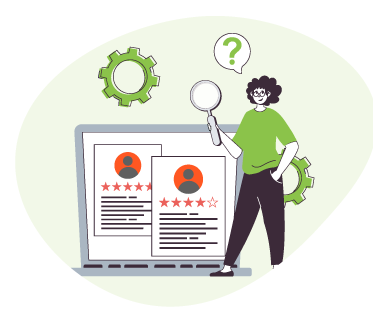 Impact Recruitment
June 11, 2023
In today's business landscape, impact recruitment is gaining prominence as organizations strive to align their hiring practices with social responsibility.
Impact recruitment involves sourcing and hiring underrepresented talents, including individuals from conflict-affected or disadvantaged communities.
This article explores the significance of impact recruitment, a comparison between traditional vs impact recruitment, and strategies for implementing it effectively.
Why Impact Recruitment ?
Impact recruitment refers to the intentional and proactive effort to hire individuals who have faced unique challenges and bring diverse perspectives to the workplace. These talents are often underrepresented and have demonstrated resilience and adaptability in overcoming obstacles. By embracing impact recruitment, organizations aim to foster a more inclusive, innovative, and socially responsible work environment.
Elevating Social Responsibility in Recruitment: Statistics and Insights
Recent studies highlight the increasing demand of social responsibility in recruitment. According to a survey conducted by XYZ Research, 78% of job seekers consider a company's commitment to social responsibility when evaluating employment opportunities.
Furthermore, 85% of consumers prefer companies that prioritize diversity and inclusivity in their workforce. These statistics underscore the growing demand for organizations to embrace impact recruitment to attract top talent and enhance their brand reputation.
Traditional Recruitment vs. Impact Recruitment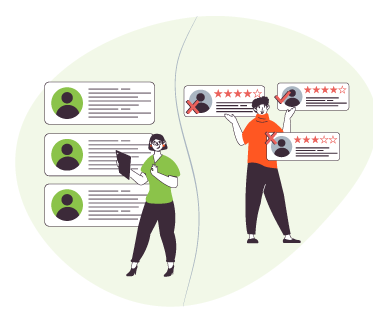 Talent Acquisition and Sourcing Channels
While traditional recruitment primarily relies on job boards and professional networks, impact recruitment extends beyond these conventional channels. It emphasizes partnerships with organizations and initiatives focused on supporting underrepresented talents. Collaborations with community organizations, refugee support networks, and educational institutions provide access to a broader pool of diverse candidates.
Hiring Criteria and Assessment Methods
Traditional recruitment tends to prioritize candidates with specific qualifications and experiences. In contrast, impact recruitment takes a holistic approach, considering a candidate's unique background, personal growth, and resilience in facing challenges. Assessments may include interviews, case studies, and work simulations that evaluate a candidate's ability to bring fresh perspectives, drive innovation, and contribute to organizational problem-solving.
The Significance of Underrepresented Talents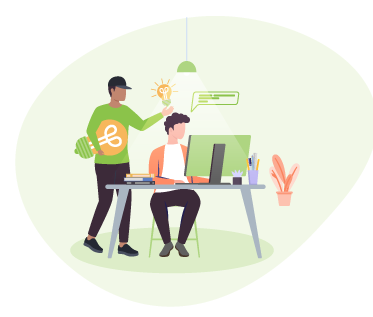 Bringing a New Perspective that Drives Innovation and Problem-Solving
Underrepresented talents offer a wealth of untapped potential and perspectives. By embracing diversity and inclusion through impact recruitment, organizations benefit from fresh ideas, unique problem-solving approaches, and increased creativity.
Research has consistently shown that diverse teams outperform homogeneous ones regarding innovation, decision-making, and adaptability to changing market dynamics.
Overcoming Significant Challenges to Foster Resilience and Adaptability
Individuals from conflict-affected or disadvantaged communities often possess remarkable resilience and adaptability, having overcome significant hurdles in their lives.
These individuals bring a unique perspective shaped by their experiences, enabling them to navigate complex situations, embrace change, and contribute to a positive work culture. Their ability to overcome adversity adds value to teams and fosters a culture of empathy, understanding, and inclusivity.
Our Strategy for Implementing Impact Recruitment

Implementing Targeted Training and Development Programs
Organizations can implement targeted training and development programs to ensure the success of impact recruitment. These initiatives can include internships, apprenticeships, and skill-building programs tailored to the needs of underrepresented talents. By investing in their professional growth, organizations empower these individuals and equip them with the necessary skills to excel within the organization.
Leveraging Technology for Fair and Unbiased Recruitment
Technology plays a vital role in ensuring fair and unbiased impact recruitment processes. By utilizing impact hiring platforms, organizations can streamline recruitment, reduce bias, and ensure equal opportunities for all candidates. Leveraging artificial intelligence and data analytics helps eliminate unconscious biases and allows for identifying talents based on their potential and unique skill sets.
Conclusion
Impact recruitment represents a paradigm shift in talent acquisition, reflecting the growing need for organizations to prioritize social responsibility in their hiring practices. By embracing impact recruitment, companies can tap into the potential of underrepresented talents, fostering a culture of diversity, innovation, and inclusivity.
At Subul, we understand the transformative power of impact recruitment. Our mission is to create a positive social impact by connecting socially conscious organizations with talented individuals from disadvantaged communities. Through our unique approach, we bridge the gap between skills and opportunities, empowering underrepresented talents while helping businesses thrive.

By implementing targeted training and development programs, such as our internship program, we ensure that individuals from disadvantaged backgrounds receive the support they need to excel in their careers. We also leverage technology through our impact hiring platform to create fair and unbiased recruitment processes, ensuring equal opportunities for all candidates.
At Subul, impact recruitment is not just a trend but a crucial step toward building a more inclusive and socially responsible workforce. By embracing underrepresented talents, organizations can drive innovation and problem-solving and foster a culture of empathy and understanding.
Join us at Subul.org in making a 100% guaranteed social impact through access to human expertise. Together, we can create a brighter future for businesses and disadvantaged communities.


For more information about our impact recruitment services and how we can help your organization make a difference, don't hesitate to get in touch with us.

FAQs about impact recruitment
1-What is impact recruitment?
Impact recruitment refers to the intentional effort to hire underrepresented talents with diverse backgrounds and perspectives, driving social responsibility in talent acquisition.

2-How does impact recruitment differ from traditional recruitment?
Impact recruitment goes beyond conventional sourcing channels and criteria, prioritizing holistic assessments and partnerships with organizations supporting underrepresented talents.
3-Why is it important to prioritize social responsibility in recruitment?
Job seekers and consumers increasingly value companies committed to social responsibility, and diversity and inclusivity in the workforce. Impact recruitment enhances brand reputation and attracts top talent.

4-What benefits do underrepresented talents bring to the workplace?
Underrepresented talents offer unique perspectives that drive innovation, problem-solving, and creativity. They have often overcome significant challenges, fostering resilience and adaptability.
5-What strategies can organizations implement for effective impact recruitment?
Organizations can implement targeted training programs, like internships, and leverage technology, such as impact hiring platforms, to ensure fair and unbiased recruitment processes.