Articles
AI Revolutionizes Marketing: Predictive Analysis, Personalization, and More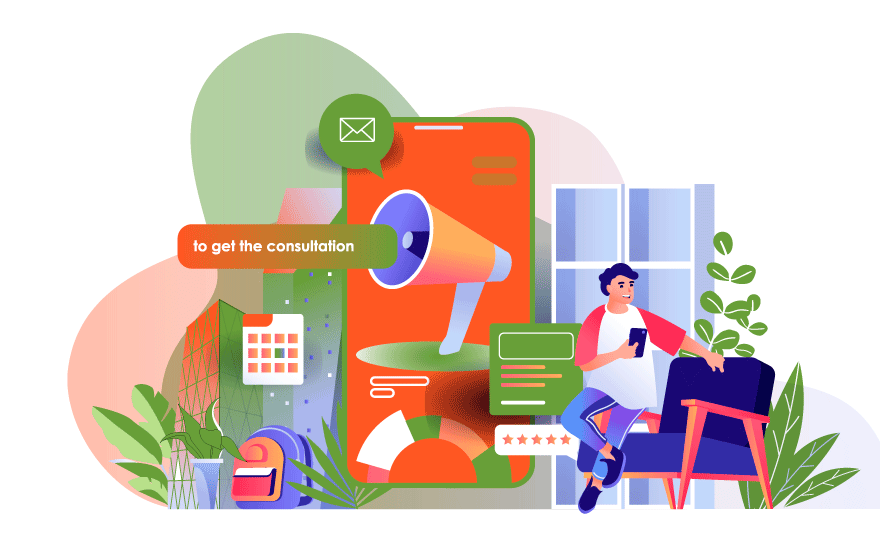 Artificial Intelligence: The Pioneering Force Reshaping the Future of Digital Marketing
October 7, 2021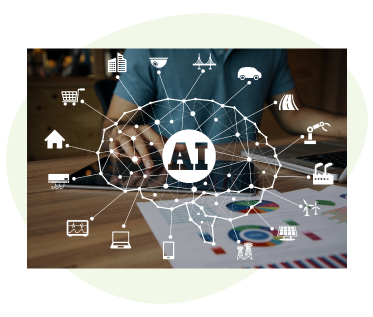 At the groundbreaking Marketing's Customer Experience Conference in 2016, Christina Liam, an influential Chief Marketing Officer, elucidated:
"In the digital revolution we're experiencing, customer satisfaction is the lynchpin of profitability. Today, customers are the ones steering the market dynamics – they've become the unspoken CEOs of the modern marketplace."
Liam's insights encapsulate the seismic shift in buyer-seller relationships, which now clearly favors the consumer.
In today's hyper-connected world, a single interaction with a product or brand gets amplified across various social media platforms, shaping both online and offline shopping behaviors. With an astonishing 93% of all purchase decisions reportedly swayed by online reviews, customer feedback has become an essential cog in the wheel of commerce.
In response to this transformation, marketing campaigns have evolved as the critical medium for engaging consumers. As these consumers exert more control over their customer journey, marketing strategies must be reinvented to synchronize with these emerging consumer behavior trends. And among the multitude of tools deployed for this purpose, Artificial Intelligence (AI) has surfaced as a strategic game-changer.
The term AI covers a broad spectrum of techniques and technologies that harness computer intelligence to mimic human cognition. Within digital marketing, AI manifests in two principal areas: Machine Learning Techniques and AI Applications.
Machine Learning deploys complex algorithms to parse through enormous datasets, unveiling patterns that link historical data with future predictions. Conversely, AI Applications comprise an array of technologies capable of performing tasks typically assigned to human intelligence. These tasks span content generation, web design, customer interactions, and managing PPC (Pay-Per-Click) ads.
How AI is Revolutionizing Marketing Strategy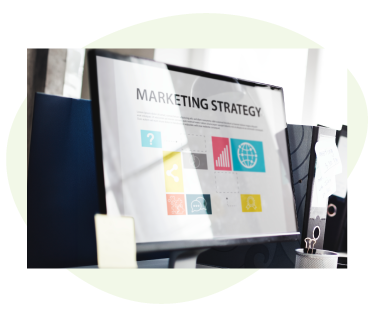 Let's delve deeper into four pivotal ways AI is reshaping marketing strategies, injecting a novel layer of efficiency and precision:
1. Predictive Analysis: Unraveling Consumer Desires
The ocean of data on social media and the internet offers a rich source of consumer behavior and preferences. Given the colossal volume, Machine Learning and Big Data analysis offer solutions for efficient data processing. AI-powered predictive analysis can provide businesses with invaluable insights into past and future consumer behavior.
Companies implementing predictive analytics in their marketing strategy witness an estimated 21% annual increase in revenue, a stark advantage over those not leveraging this technology.
2. Content Generation
AI-enhanced content marketing deploys cutting-edge technology to generate and curate tailored content that resonates with your audience. According to SEMrush, companies utilizing AI for content creation report a 56% increase in engagement rates, demonstrating the significant impact AI has in this domain.
3. Personalized Advertising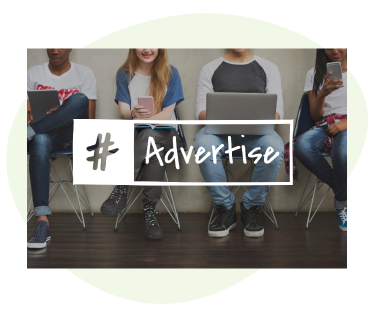 An overwhelming majority of today's digital advertising strategies are driven by AI systems. These intelligent systems learn from the customer's preferences and behavior to create customized ads, ensuring that pertinent content reaches the appropriate audience. According to Accenture, 91% of consumers are more likely to shop with brands who recognize, remember, and provide relevant offers and recommendations.
4. Voice Search and Search Marketing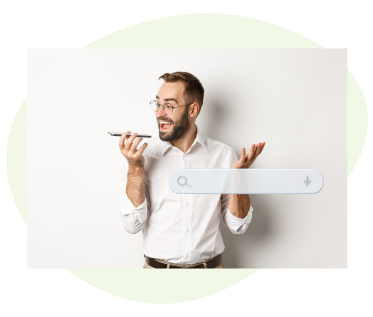 With advancements in voice recognition technology, machines can accurately process, interpret, and respond to human language. Brands are progressively integrating voice assistants into their marketing strategy, leading to a more engaging and seamless customer experience.
5. AI in Personalization and Enhanced Customer Experience
AI-driven personalization is a rapidly growing trend in the digital marketing landscape. By offering tailored product recommendations, personalized email marketing, and targeted ads, AI helps in creating a unique and engaging customer experience. Studies suggest that personalized experiences lead to a 20% increase in customer satisfaction and a 15% boost in conversion rates.
While empathy, storytelling, and original ideas still require a human touch, AI applications have revolutionized marketing strategies. As these technologies advance, they hold the potential to reshape the entire business economy.
6. Conversational AI: Transforming Customer Interactions
Conversational AI, including chatbots and voice assistants, is revolutionizing customer interactions. These AI-powered tools provide instant support, answer queries, and offer personalized recommendations, enhancing customer satisfaction and streamlining the buying process. Conversational AI is estimated to reduce customer service costs by 30% and increase customer retention by 40%.
7. AI-Driven Data Analytics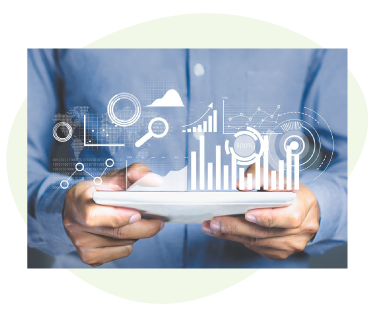 AI-powered data analytics tools enable marketers to extract valuable insights from vast amounts of data, facilitating data-driven decision-making. With AI algorithms, businesses can identify trends, forecast market demand, and optimize their marketing strategies for better outcomes.
8. The Rise of AI in Influencer Marketing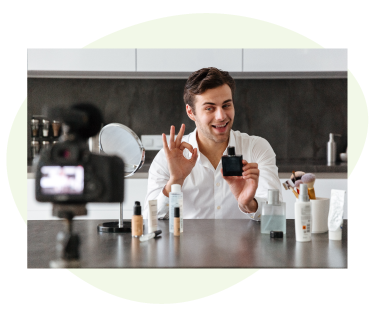 AI is reshaping influencer marketing by identifying and analyzing the most suitable influencers for specific campaigns. AI algorithms can assess influencer authenticity, audience demographics, and engagement metrics to ensure brands collaborate with the most relevant and impactful influencers.
9. Real-Time Personalization and Dynamic Pricing
AI enables real-time personalization by delivering tailored product recommendations, personalized offers, and dynamic pricing based on individual customer behavior and preferences. This level of personalization creates a more engaging and customized shopping experience, fostering customer loyalty and driving conversions.
10. Ethical Considerations and Transparency
As AI plays an increasingly prominent role in digital marketing, ethical considerations are crucial. Marketers must ensure transparency in data collection, processing, and personalization to maintain consumer trust. Striking the right balance between personalization and privacy is vital to building long-term relationships with customers.
As the digital landscape continues to evolve, AI remains at the forefront of innovation in digital marketing. By leveraging AI's capabilities, businesses can gain a competitive edge, enhance customer experiences, and drive sustainable growth.
Conclusion
In conclusion, the advent of AI has ushered in a new era in digital marketing. From predictive analysis to personalized advertising, conversational AI to real-time personalization, AI-powered technologies are transforming marketing strategies, revolutionizing customer experiences, and driving business success. Embracing the power of AI enables businesses to stay ahead in the dynamic digital landscape and unlock new possibilities for profitability and growth.
---
(FAQ) About AI-Powered Marketing
1. How is AI transforming marketing strategies?
AI is reshaping marketing strategies through predictive analysis, content generation, personalized advertising, and voice search and search marketing.

2. How does AI improve content generation?
AI in content marketing employs advanced technology to generate and curate tailored and engaging content, resulting in higher user engagement and better ROI for brands.
3. How does AI contribute to personalized advertising?
AI systems in digital advertising study the customer's preferences and behavior to create personalized ads. This ensures that relevant content is shown to the right viewers, helping to maximize ROI for advertisers.
4. What is the role of AI in predictive analysis?
AI, specifically machine learning and big data analysis, can proficiently analyze vast amounts of consumer data from the internet and social media. This provides businesses with actionable insights into past and future consumer preferences, enabling them to tailor their marketing strategies accordingly.
5. How are voice search and search marketing being enhanced by AI?
Advancements in AI-based voice recognition technology allow machines to process, interpret, and respond to human language more accurately. This allows brands to integrate voice assistants into their marketing strategies, creating a more engaging and effortless customer experience.