Articles
Benefits of IT Outsourcing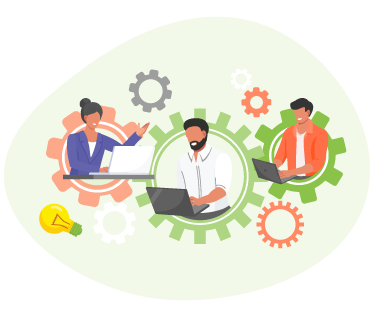 Benefits of IT Outsourcing for Your Business
May 8, 2023
In today's fast-paced business environment, the effective use of technology has become a crucial factor for success. However, many companies need help to keep up with the latest technologies and maintain their IT infrastructure while focusing on their core business activities.

As a result, IT outsourcing is becoming an increasingly popular option for businesses looking to streamline their operations and stay competitive.

You probably have many questions about IT outsourcing, and that's okay. It's a complex topic with many moving parts, so we'll take it slow and easy. Let's start by answering the most basic question: what is IT outsourcing?

In simple terms, IT outsourcing is when you hire an outside company to provide some or all of your technology services. These could include computer repair; software development; cloud storage; data analysis; cybersecurity protection; and more!

In this blog post, we will discuss the benefits of IT outsourcing for businesses and how it can help them achieve their goals.
Benefits of IT Outsourcing: Achieving Results with Increased Social Responsibility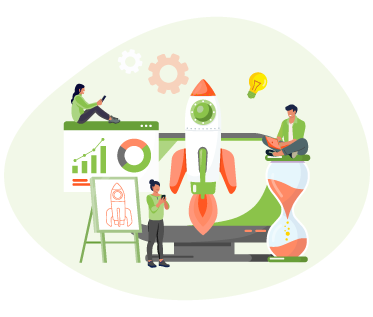 Social responsibility has become an essential consideration for businesses today. By outsourcing IT services to socially responsible companies, businesses can contribute to the betterment of society while achieving their goals.

One example of such a company is Subul, which hires people from underprivileged and marginalized groups. Subul aims to bridge the gap by empowering socially deprived individuals while supporting socially conscious organizations.

By outsourcing IT services to such companies, businesses can positively impact society while achieving their goals.
Improved Efficiency and Cost Savings
Outsourcing IT services can help businesses improve their efficiency and reduce costs. By outsourcing non-core functions such as IT, businesses can focus on their core activities and improve their productivity.
The experts at Subul will handle all the technical details, so you don't have to worry about them. In addition, we enable businesses to access specialized expertise and knowledge they may not have in-house, thus enhancing the quality of IT services. Furthermore, we have access to the latest technologies and tools that can improve the efficiency of your business.
For example, an IT outsourcing company may use advanced automation tools to streamline business processes, reduce manual errors, and increase productivity. These tools can significantly enhance the efficiency of your business, allowing you to save time and money.

Cost Savings
Another benefit of IT outsourcing is cost savings. By outsourcing IT functions, businesses can save money on training costs for IT staff. Additionally, outsourcing companies often have economies of scale, leading to lower costs for hardware, software, and other technology-related expenses.
Increased Social Responsibility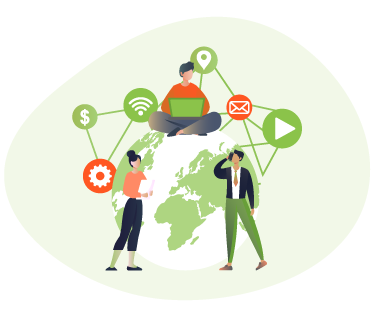 Increased social responsibility means businesses take an even more proactive approach to positively impacting society. It involves going beyond just adhering to regulations and ethical standards and actively working to improve the community meaningfully.
When businesses outsource to organizations prioritizing social responsibility, they can positively impact the communities they serve while achieving their business goals.

For example, Subul is an outsourcing company that provides IT services while prioritizing social responsibility. By outsourcing to Subul, businesses can access the expertise they need to achieve their goals and contribute to a positive impact on society.
It can include:
Accessing specialized expertise and resources at a lower cost than in-house hiring

Contributing to a positive impact on society by providing work opportunities to disadvantaged individuals

Supporting socially conscious organizations by working with an outsourcing company that shares their values

Boosting the company's reputation as a socially responsible business

Improving employee morale by demonstrating a commitment to social responsibility
Enhanced Flexibility and Scalability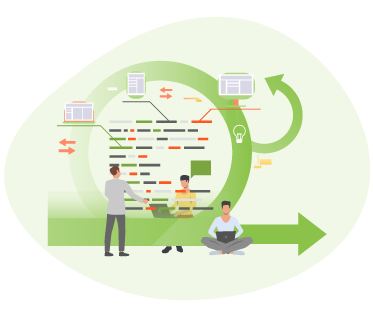 Outsourcing IT services can make businesses more flexible and scalable. It allows businesses to adapt quickly to changing needs and requirements.

Impact Outsourcing companies like Subul can easily adjust the level of services provided to match the needs of their clients, thus enabling businesses to scale up or down their IT services as required.

For example, during peak seasons, businesses can quickly scale up their IT services to meet the increased demand and then scale down when the demand subsides. This flexibility allows businesses to focus on their core activities while outsourcing their IT needs to specialized companies.
Access to the Latest Technologies and Innovation
Outsourcing IT services can give businesses access to the latest technologies and innovations. As a result, IT outsourcing companies invest heavily in the latest technologies and tools to stay competitive.
Businesses can benefit from these investments without bearing the costs of acquiring and maintaining the latest technologies. Access to the latest technologies can help businesses stay competitive and up-to-date.
Subul is Empowering Underprivileged Communities Through IT Impact Outsourcing Services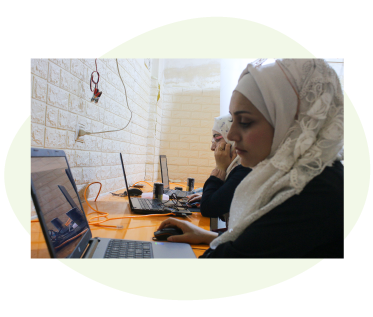 Subul provides IT outsourcing services while also empowering underprivileged communities. Subul hires people from disadvantaged and marginalized groups and gives them IT training and employment opportunities.
Talent Pool Expansion
Outsourcing IT services allows businesses to expand their talent pool beyond their local area. It can provide businesses with access to a global pool of skilled professionals, increasing the diversity and expertise of their workforce. It can also help businesses expand into new markets and regions, enabling them to grow and compete globally.

Social Impact
By providing access to work opportunities for refugees and disadvantaged people, Subul empowers skilled workers to earn a fair income despite being deprived of local opportunities due to a conflict outside their control.
It helps address the unemployment problem and builds a more fantastic, hopeful future by creating access to work opportunities.