Articles
Artificial Intelligence for Healthcare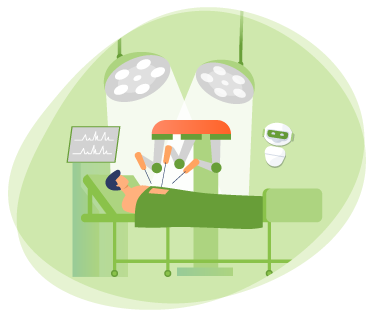 Artificial Intelligence for Healthcare - Know More
April 17, 2023
Artificial Intelligence (AI) is revolutionizing the healthcare industry in various ways and is no longer a buzzword. With the help of AI-powered technology, healthcare professionals are making more informed decisions, improving patient outcomes, and increasing the efficiency of healthcare delivery.
But how is AI used in healthcare, and what are the possible benefits and drawbacks? This blog will explore the fascinating world of AI and healthcare and the exciting possibilities.

So, if you want to explore how AI transforms the healthcare industry, keep reading.
Artificial Intelligence for Healthcare - Potential Benefits and Challenges of Using AI in Healthcare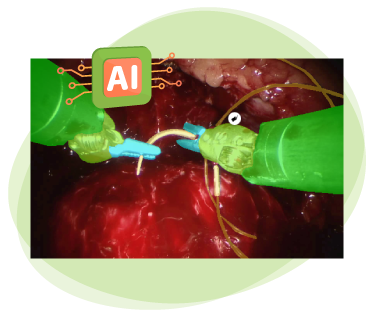 There are numerous potential benefits to using AI in healthcare. AI can help healthcare professionals to:
Make faster and more accurate diagnoses

Develop personalized treatment plans

Improve patient outcomes

Increase efficiency and reduce costs

Enhance medical research

Predict disease outbreaks and improve public health
However, there are some drawbacks to using AI in healthcare. Some of these challenges include:

Data privacy and security concerns

Lack of regulatory guidelines

Limited access to AI technology for disadvantaged communities

Ethical considerations related to the use of AI in healthcare

The need for healthcare professionals to adapt to new technologies
Future of Artificial Intelligence in Healthcare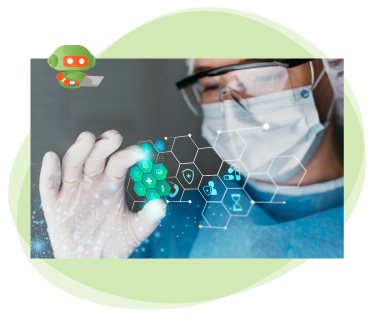 AI is already being used to improve healthcare quality and reduce costs. For example, researchers will use AI to develop new drugs, devices, and more effective treatments than current options. In addition, AI can help doctors make better decisions by giving them access to data they would not otherwise have access to determine what is best for their patients.
Advances in AI Technology and Their Potential Impact on Healthcare
There have been numerous advances in AI technology in recent years, which have the potential to impact healthcare significantly. For example, natural language processing (NLP) can help healthcare professionals to analyze patient data and make more accurate diagnoses.
Doctors can use machine learning algorithms to develop personalized treatment plans based on patient's unique characteristics. In addition, computer vision can help to detect and diagnose diseases in medical images such as X-rays and MRIs.
Emerging AI-Powered Healthcare Startups and Their Innovations
Numerous AI-powered healthcare startups are developing innovative solutions to address some of the healthcare industry's challenges. For example, Babylon Health uses AI to provide virtual consultations and diagnoses to patients. Paige.AI is developing AI-powered tools to improve the accuracy of cancer diagnoses. Nurx is using AI to improve access to birth control and other medications.
The Regulatory Landscape for AI in Healthcare
The regulatory landscape for AI in healthcare is still evolving. In the United States, the Food and Drug Administration (FDA) has established guidelines for the use of AI in healthcare, but there is still a need for more comprehensive regulations. In the European Union, the General Data Protection Regulation (GDPR) guides using AI and data privacy in healthcare.
Implications of AI for Healthcare Professionals and Their Training
The use of AI in healthcare has implications for healthcare professionals and their training. Healthcare professionals must learn how to use AI tools and integrate them into their clinical practice. Developers must develop training programs to ensure healthcare professionals have the skills to use AI effectively.
The Social Impact of AI in Healthcare: Bridging the Gap for Disadvantaged Communities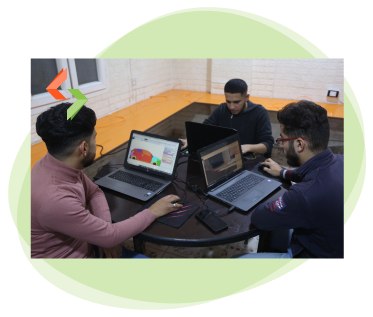 Hiring from disadvantaged communities is a crucial part of Subul's mission to create social impact. However, Subul recognizes that individuals from poor communities often face barriers to employment.

But by hiring from these communities, Subul provides opportunities for individuals to gain valuable work experience that can help them in their future careers while also providing world-class AI services to our clients.
Subul is helping to bridge the gap for these communities and creating opportunities for individuals who may have otherwise been left behind. Let's work together to improve the world!